Announcements
Details

Written by

Chris Agri

Category: Announcements
The Automatic Fire Alarm Association of New England is seeking support from corporate sponsors to assist in our mission of "Taking the Lead in Education".
In an effort to keep costs affordable for our membership, we are offering sponsorship opportunities to help provide funding which will go to the maintenance of our existing training programs, and help us develop new ones.
Hits: 451
Details

Written by

David Petersen

Category: Announcements
Bad news travels fast, and in these days of everyone being interconnected fast is not a accurate term. 
So, I am sure you have heard of the passing of Frank Carideo, President and founder of Fire Control Instruments, Inc (now Gamewell-FCI). 
In the past few days I have spoken to many of his customers, vendors and co-workers and words like Friend, Legend and Icon have been repeated throughout my conversations.
Many very successful ESDs have Frank to thank for their existence and in no small measure, for their success. He always approached business with a handshake and trust, something today's business world sometimes forgets.
I am afraid we may not see his kind again.
If you are of the mind to come pay your respects, the arrangements are as follows:
Wake is at Caggiano's Funeral Home 147 Winthrop St. Winthrop, MA 02152 from 4 - 8 PM Friday 10/30/15
Funeral Mass is to be at St. John's the Evangelist Church 320 Winthrop St. Winthrop, MA 02152 and is tentatively scheduled for 11:30 AM, please check the listings in the Boston Globe in the coming days for verification of the time.
One final note, Frank was a lifelong supporter of the AFAA, all of his sales and marketing people were encouraged to be active members in the National and the local chapters. It was told to me that the late President of AFAA, Larry Neibauer (who fought with Frank on a regular basis) once said that Frank Carideo did more the the Fire Alarm Industry than any one man before has done. High praise from someone who was not overly generous with praise.
--David Petersen
Hits: 1470
Details

Written by

AFAA-NE Board of Directors

Category: Announcements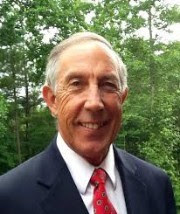 On May 31, 2017 AFAA will lose a valued member of our administrative team.
Tom Hammerberg, AFAA's Director of Industry Relations will be officially retiring after more than 30 years of service.  Tom has been an integral part of the Automatic Fire Alarm Association and f illing his shoes will be an almost impossible task.
The AFAA Board of Directors has begun the search process NOW to find the perfect candidate to fill this role.
The two primary responsibilities include coordination of codes and standards development and the marketing and development of AFAA's training and educational programs. 
For further information including the desired qualifications please visit our website at www.AFAA.org or contact our administrative team at the email address listed below.
This email address is being protected from spambots. You need JavaScript enabled to view it.
Hits: 1164
You are here:  

Become a Corporate Sponsor