Join us on November 7th for AFAA-NE's Joint Dinner Meeting with SFPE (Society of Fire Protection Engineers) New England Chapter to review Bi-Directional Amplifiers!
We have several presenters to review the different perspectives of BDA's, and their implementation. Following the presentations we will have an open forum for questions and answers from the floor. Questions may be submitted during online registration.
Presenters
Joe has been a member of the City of Boston Fire Department for 33 years.  He Spent 20 years in dispatch and was promoted to Radio Supervisor in 2005.  In 2014, Joe received the Department's Molito Award for Excellence. Joe is a member of the Metro-Boston Homeland Security Region - Communications Interoperability Committee and is a member of the Association of Public Safety Communications Officials (APCO).  Joe is a state certified communications leader (COML), as well as an Armature and Commercially Licensed FCC Operator.
Gary is the Fire Chief for the Town of Franklin, Massachusetts, Member of the BBRS Fire Protection Fire Prevention Committee, Chair of the International Fire Chiefs Association Communication Committee, and member of the Safe Building Coalition.  Chief McCarraher is a 40-year fire service veteran rising from the rank of volunteer Fire Fighter and serving in four different Sates.  He has a Master's Degree in Public Administration, Bachelor's Degree in Fire and Emergency Management, Associate Degrees in Fire Protection Technology, Fire Science Technology, and Industrial Safety and Health, and a graduate of the Executive Fire Officer Program at the National Fire Academy in Emmetsburg, Maryland.
Admir Surkovic is a radio systems engineer and the Founder and CEO of Radio Solutions, Inc. (RSI), a Norwell, Massachusetts based company. Admir has been developing, designing and delivering BDA systems and other types of public safety communications systems for over 25 years, and  has designed a full line of patent pending, market leading signal booster (BDAs) that are now proudly being manufactured here in Massachusetts.

Radio Solutions, Inc. is dedicated to advancing and delivering wireless communications technologies that help our first responders save lives and improve public safety.
Register now!
Date: Monday, November 7, 2016
Cost: $60 per person
Location: Four Points Sheraton | 1125 Boston Providence Turnpike | Norwood, MA 02063 | TEL: 781-769-7900
Agenda: 4:00-5:30PM - SFPE New England Board of Directors Meeting (SFPE Members Welcome) • 5:30-6:30PM - Registration & Cocktails (Attitude Adjustment) • 6:30-8:30PM - Dinner & Program
Register online, or download the signup form below
Thank you to everyone who helped make the 2016 Cruise-In a great event. Below are some pictures from the 8/25 event.
Thank you to everyone who helped make the event yesterday a great success! Below are links to the documents and resources discussed at yesterday's meeting.
Smoke Control Systems

Smoke Control Systems Presentation (45MB)


Rational Analysis Report Example (2.9MB)
Prefabrication

Why Use Prewired Solutions Presentation (458k)
Surge Protection & Project Closeouts

Project Closeout Standards Presentation (7.5MB)
From the Board of State Examiners of Electricians:
Due to a technical problem, some licensees may not have received a license renewal form. We are working to resolve this issue quickly and expect to send out renewal forms during the week of July 17, 2016 to those licensees who did not receive them. In order to expedite the renewal process, please register online through our ePLACE Portal, by using the authorization code found on your renewal notice. Late fees will be waived for those licensees who did not timely receive a license renewal form.
Please be aware that the Board's main phone number is currently experiencing a high volume of calls. We are working to setup an additional hotline for licensees to call and will respond to all inquiries as soon as possible. In the interim, we thank you for your patience and understanding as we work to resolve this issue.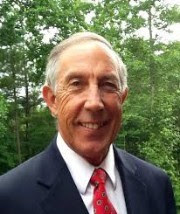 On May 31, 2017 AFAA will lose a valued member of our administrative team.
Tom Hammerberg, AFAA's Director of Industry Relations will be officially retiring after more than 30 years of service.  Tom has been an integral part of the Automatic Fire Alarm Association and f illing his shoes will be an almost impossible task.
The AFAA Board of Directors has begun the search process NOW to find the perfect candidate to fill this role.
The two primary responsibilities include coordination of codes and standards development and the marketing and development of AFAA's training and educational programs. 
For further information including the desired qualifications please visit our website at www.AFAA.org or contact our administrative team at the email address listed below.
This email address is being protected from spambots. You need JavaScript enabled to view it.