Thank you to everyone who helped make the event yesterday a great success! Below are links to the documents and resources discussed at yesterday's meeting.
Smoke Control Systems

Smoke Control Systems Presentation (45MB)


Rational Analysis Report Example (2.9MB)
Prefabrication

Why Use Prewired Solutions Presentation (458k)
Surge Protection & Project Closeouts

Project Closeout Standards Presentation (7.5MB)
From the Board of State Examiners of Electricians:
Due to a technical problem, some licensees may not have received a license renewal form. We are working to resolve this issue quickly and expect to send out renewal forms during the week of July 17, 2016 to those licensees who did not receive them. In order to expedite the renewal process, please register online through our ePLACE Portal, by using the authorization code found on your renewal notice. Late fees will be waived for those licensees who did not timely receive a license renewal form.
Please be aware that the Board's main phone number is currently experiencing a high volume of calls. We are working to setup an additional hotline for licensees to call and will respond to all inquiries as soon as possible. In the interim, we thank you for your patience and understanding as we work to resolve this issue.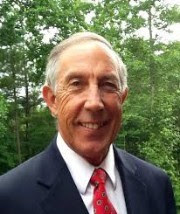 On May 31, 2017 AFAA will lose a valued member of our administrative team.
Tom Hammerberg, AFAA's Director of Industry Relations will be officially retiring after more than 30 years of service.  Tom has been an integral part of the Automatic Fire Alarm Association and f illing his shoes will be an almost impossible task.
The AFAA Board of Directors has begun the search process NOW to find the perfect candidate to fill this role.
The two primary responsibilities include coordination of codes and standards development and the marketing and development of AFAA's training and educational programs. 
For further information including the desired qualifications please visit our website at www.AFAA.org or contact our administrative team at the email address listed below.
This email address is being protected from spambots. You need JavaScript enabled to view it.
Good morning,

The Division of Professional Licensure's (DPL) parent agency, the Office of Consumer Affairs and Business Regulation (OCABR), will be holding a series of five (5) public hearings in July-August 2016, to solicit ideas for possible legislative reforms to be introduced in the next legislative session starting in January 2017.
On behalf of OCABR, DPL invites any interested stakeholders, industry and professional associations, consumers, schools and members of the public interested in the work of the agency or who regularly work with our boards and offices, to participate in any or all of the hearings. As it relates to DPL, the agency is seeking ideas and suggestions for possible legislative reforms to the licensing statutes administered by our 28 boards of registration, as well as the Office of Private Occupational School Education. Hearings will be held in: Boston, Lowell, Plymouth, Springfield, and Worcester.  Ideas and suggestions from both the consumer and business perspective are welcome.
Please note that other OCABR agencies, including the Division of Banks, Division of Insurance, Division of Standards, and the Department of Telecommunications and Cable, will also be participating in the hearings. Attendees are welcome to offers ideas for statutory changes to those agencies, or programs administered by them, as well.
Please refer to the attached flyer for additional information and details on the hearings. An electronic copy is available on DPL's website, as well as each board of registration's homepage.
Thank you.

Division of Professional Licensure
Board of State Examiners of Electricians
1000 Washington Street Suite 710 Boston, MA 02118
Tel:  617.727.9931 Fax: 617.727.9932
Below are some pictures from our 6/22 meeting, "What the State Looks For in a Plans Review". Thank you everyone for coming out, and a special thank you to our sponsors.